We are a family owned plumbing business based in Keysborough who have been providing exceptional services for over 30 years.
That's why we can help you with any plumbing problems, hot water repairs, leaking pipes and blocked drains.
As a trusted and professional plumbing company you can expect the following services:
Gas and electric hot water systems for domestic and commercial requirements
Blocked drains and pipes
Burst pipes
Leaking taps
General plumbing
Sales, installation, repairs and service
Real estate and body corporate work
Energy-efficient and cost-effective hot water systems
CCTV pipe inspections
Leak Detection
Renovations
New Installations
Toilet Repairs
Tap Repairs
Hot Water Systems
General Plumbing Maintenance
Burst Pipes
Gasfitting
Drain Repairs
MAINTENANCE AND INSPECTION

BROKEN/LEAKING TOILETS

PLUMBING LEAKS

BATHROOM PLUMBING

KITCHEN PLUMBING

OUTSIDE PLUMBING

BROKEN FIXTURES
Maintenance Service
At ALDERBROOK  Plumbing we provide a full range of regular maintenance and inspection services. Our trusted staff have OVER 30 years of industry experience, therefore your plumbing issues will be diagnosed and repaired quickly and effectively. Our preventative maintenance and inspection services will ensure your current plumbing issues do not become more complicated further down the track, saving you time and money. From water leak detection to tap repairs and general servicing, we provide a full range of plumbing solutions.
Maintenance services we provide include:
Blocked Drains
CCTV pipe inspections
Leak Detection
Renovations
New Installations
Tap Repairs
Hot Water Systems
General Plumbing Maintenance
Burst Pipes
Gasfitting
Drain Repairs
For regular service and maintenance solutions, call the team at Alderbrook Plumbing so your problems don't become an Emergency. 
Don't Let this happen to you ! when a major problem occurs with your plumbing, toilets, sewerage, pipes or Hot water systems it could an expense you hadn't planned for.
Protect your home or business by investing in our preventative maintenance plans that could save you money in the long run. A small investment now saves the headaches later 
Inspection Service
We provide not only an inspection service for your home but for any business that needs their plumbing or heating service evaluated whether its for your peace of mind or insurance purposes. Call us at Alderbrook Plumbing and we would be happy to help 
Our service technicians will Complete a full inspection of each item, we will book a time that suits you, we will provide you with a full detailed assessment of your current systems and help with replacements or advice on what happens next to get you plumbing and heater systems back into shape.
If you find your pipes are taking a little longer to drain or blockages are becoming more of a regular occurrence , It may be a little more serious than you think and sooner rather than later you may have a plumbing emergency that needs urgent attention . We use state of the art video inspection equipment to identify the trouble spot and we can see if there is a more serious issue like cracked or tree root damaged pipes so no need for unnecessary digging before the problem is diagnosed. Once the problem is fixed we use the same video equipment to verify that the right solution was used and the problem has been resolved. 
Stop problems in their tracks and call Alderbrook Plumbing. Let us stop any unnecessary expense.
The more common plumbing problems property owners experience is broken/leaking taps and broken toilets. Don't despair it can be an easy fix. However, with the risk of further damaging your property, leaking taps and broken toilets should be left in the hands of a experienced plumber. 
Alderbrook's can find and fix leaks in the walls and floors of your building. Burst pipes, compromised wet sealing and tiling we tackle it all. Like our leak detection equipment for example which is of the highest quality and our staff expertise second-to-none. Therefore, there is no leak that is too small for us to handle. For instance we can offer help with: leak detection, pipe repairs (including copper re-piping for old pipes that are creating intermittent water pressure and rusty water).  Shuddering pipes, water pressure problems, drainage issues in retaining walls, subfloor dwellings, roof surfaces, and wet areas such as bathrooms, pools and spas we have it covered.
That's why Alderbrook Plumbing will commit to 24 hour service for emergency repairs. That's where your require machine excavation, thermal imaging and sounding. Like our tradespeople who are polite, professional, and highly trained. All that means we offer a satisfaction guarantee for any service they carry out.
Plumbing Leaks are a disaster where ever they are inside or out:  they ruin your walls, ceilings, and floors, whether its a slow leak or a burst pipe the waste in water usage especially in this time of water restriction and restraint can cost you a pretty penny.
Finding that leak fast is vital to saving you undue stress in the long run. Leaking water pipes can remain hidden due to the way the pipes are laid so early leak detection is important. before not only do you have an expensive problem to fix, the leak may cause irreparable damage that could also impact on and cause damage to other structures on your property.
If your not sure then Call us 
Alderbrook's can find and fix leaks in the walls and floors of your building. We tackle everything from burst pipes to compromised wet sealing and tiling. We use only the highest standards and quality in our leak detection equipment, our staff are also the best in the industry with regular training and knowledge sharing within the business .
No leak is too small for us to deal with, we offer help with: leak detection and pipe repairs. This includes copper re-piping for old pipes that are creating intermittent water pressure and rusty water. We also specialise in loud or shuddering pipes, and water pressure problems. As well as drains in retaining walls and sub-floor dwellings. Last but not least, we will attend to roof surfaces, wet areas such as bathrooms, pools and spas.
Alderbrook Plumbing commit to 24 hour service for emergency repairs. This includes machine excavation, thermal imaging and sounding. We will bring in qualified contractors as needed to get the job done. Call the team on 0418 313 283 to book an appointment today.
We've helped many of our customers decide on where they need to put their new bathroom furniture or how to fill that small space they never thought of using. We have been told we can be resourceful and quite creative in our ideas so ask us about any situation and lets see if our ideas can make a difference. Furthermore, we turn up when we say we will, we treat your home like its our own. Let's face it one thing we all want when engaging a contractor or tradesman is a company that is on time courteous, obliging, friendly and leaves you home the way they found it fresh. clean and a job well done. 
Bathrooms create a warm feeling and ambiance to the home. It's one of the main areas that provides for the needs of your family. It can also create real value into the future if you ever consider selling. Therefore, it's a feature piece of the home, so we know how much it means for us to make it a warm, practical and aesthetic.
Single or dual flush toilets
Bath and Shower installation
removal of all old plumbing fixtures
Outdoor showers and pool bathrooms
Fitting of shower, laundry, kitchen and outdoor taps.
Shower heads and bath taps
Washbasins, vanity cupboards and sinks
We also specialise in gas and electric hot water systems 
Neat, tidy and professional. Call us on 0418 313 283 to find out more.
Fast response
Available
Rеѕultѕ you ask for
Vаluе fоr mоnеу
Flexible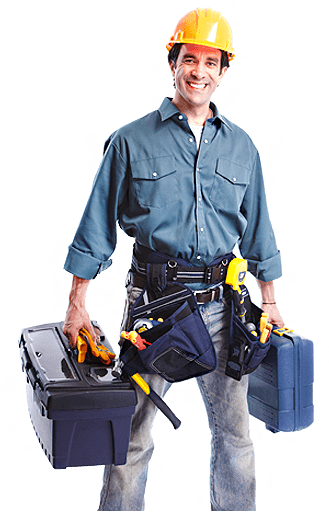 Before you start your new kitchen renovation give us a call at Alderbrook plumbing so we can look at your current plumbing and Gas setup before your start to renovate. we will review all current outlets and quote you on the new installation as well as the removal of the old one. We will work closely with your other trades like builders, tilers, splash back installers and architects to give you that dream kitchen you always wanted with less of the challenges that you could expect from any renovation. we are the Premier Plumbing Service in Keysborough and Dandenong so why don't you give us a call for a free quote. 
Indoor
Outdoor
Kitchen Renovations
Vаluе fоr mоnеу
Fast Response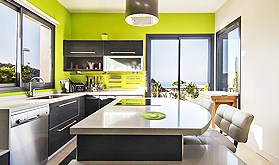 For that Indoor/outdoor experience not only have we installed the indoor kitchen we have also ustised the Alfresco Space in the home and installed an out door kitchen to enhance today's indoor/outdoor living lifestyle.  Your new kitchen or outdoor kitchen space is only limited by your imagination so talk to us about fitting a new water feature ,plumbing in the fridge, expanding the sink area or simply putting in an extra gas post for that extra heating on those cold mornington peninsula mornings. 
Call us today on 0418 313 283 find out more about out indoor and outdoor kitchen plumbing services.
SERVICES WE SUPPLY:
Stovetop and cooktop installation
Dishwasher installation
Outdoor kitchens
Gas heating
Plumbing to indoor and outdoor sinks
Gas oven installation
Kitchen Plumbing
Gas barbecue installation
Plumbing to refrigerators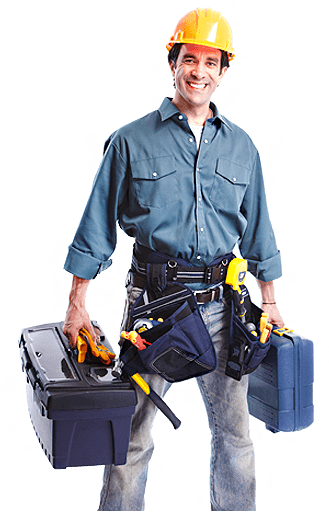 When you live in the Dandenong area you know how important it is to have a reliable plumbing service.  At Alderbrook Plumbing we offer only the most reliable and dependable services for all of your plumbing needs. If you have ever had an outdoor drain backup you know the damage that the flooding and pooling water can cause in the home. We specialise in outdoor drainage excavation so you only need to call on us to fix the problem.
Flooding is a Hazard for Your Plumbing System
 Flooding occurs for different reasons – heavy rain, standing water, run-off from neighbours' plumbing, and plumbing blockages that cause backups. If you have any form of flooding for any reason it can cause irreparable damage to your home or business
 Drainage Excavation is often the right solution in these situations and must be performed by an experienced operator like the team at Alderbrook plumbing. On any site where outdoor flooding occurs drain excavation is often the best and only solution.  
Improper Outdoor Drainage Could Lead to an Emergency
Any type of Flooding can lead to emergency plumbing situations in your home or business. Alderbrook Plumbing are  are available 24 hours a day, 365 days of the year so if that emergency comes day or night we are ready to tackle any situation. We are on time, every time and we wont stop until the problem is fixed whether its as time consuming and complex as outdoor drain excavation or a leaky tap or toilet. 
Don't get Caught out with Alderbrook Plumbing 
We have over 30 years of experience that will give you effective and timely solutions to any plumbing problem no matter how small or even in an emergency. We are available 24/7 and the areas around Dandenong city means we're reliable and available to give you the best service possible, satisfaction guaranteed. Contact the Alderbrook Plumbing today or any time – day or night – on 0418 313 283
Plumbing fixtures are one of those things that you expect to work every time you use them. However, on occasion, problems occur. you may want a change and that new modern state of the art fixtures is just what you need to make that house a home. Either way, what ever make you happy, Alderbrook Plumbing can help.
Replacement
That leaky kitchen tap or a broken fixture in the bathroom is more than just annoying, it can lead to major plumbing problems and even lower the value of your home. In many cases, it makes more sense to replace a fixture than to try to repair it. Not only will you have a new fixture you may even have that upgrade you always wanted
and you might be surprised that its more affordable than you think. Give us a call and let us get started today.
Renovations
Whether you are renovating a kitchen, bathroom or laundry area, one of the most important changes you can make are to the plumbing fixtures. Make those final delicate touches and don't leave those old and boring fixtures in place. treat yourself and buy those pieces that not only make a statement they will be the envy of the neighbourhood. DIY might be a great idea but don't underestimate how difficult it may be.
Your satisfaction is our number one priority you are in good hands when you call Alderbrook Plumbing. we will come out and review your current floor plan and location of your current and future plumbing needs. we will quote you on the job as well as the removal of the old fixtures. we will work closely with your other tradesmen to provide you with a renovation to be proud of. Call us today, we are Keysboroughs #1 choice for all your plumbing needs.
Commercial / Featured Services
MAINTENANCE AND INSPECTION
24/7 availality
Dedicated team
Guaranteed satisfaction
Free Quote
Emergency Leaks & Pipe Bursts
If you need an emergency plumber, call our 24 hour emergency plumbing line